Dearest Readers,
Hi! Thanks for joining us today! I promise you won't regret it!
Today's novel makes a person think about no only the future, but the present. It's Perfected by Kate Jarvik Birch.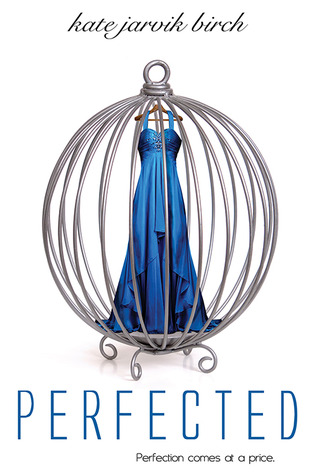 Summary: "
Perfection comes at a price.
As soon as the government passed legislation allowing humans to be genetically engineered and sold as pets, the rich and powerful rushed to own beautiful girls like Ella. Trained from birth to be graceful, demure, and above all, perfect, these "family companions" enter their masters' homes prepared to live a life of idle luxury.
Ella is happy with her new role as playmate for a congressman's bubbly young daughter, but she doesn't expect Penn, the congressman's handsome and rebellious son. He's the only person who sees beyond the perfect exterior to the girl within. Falling for him goes against every rule she knows…and the freedom she finds with him is intoxicating.
But when Ella is kidnapped and thrust into the dark underworld lurking beneath her pampered life, she's faced with an unthinkable choice. Because the only thing more dangerous than staying with Penn's family is leaving…and if she's unsuccessful, she'll face a fate far worse than death.
" (Yay, Goodreads!!!)
This novel seriously had me contemplating whether this will ever happen or not. Will we see/breed humans as pets one day? Will it have the same effect as it does in this novel? It was seriously a great thing to consider the meaning of it all.
The characters were good. I liked Ella, the main character, and how I got to experience everything new all over again. She could be tedious at times, but maybe that was just the book itself. Some of it I felt was unnecessary. Anywho, Penn was adorable, as was Ruby, his little sister. I think that we can relate to Ella, as a female, and in some of the things that she's feeling and going through. I think that makes the novel an easy read.
In Conclusion & Suggestions: Read it on your own time, and stick with it because the ending is actually pretty good.
Rating:
3/5 gowns
Till next time!
XOXO,
Lexi