Readers,
So I'm into "Beauty & the Beast." I made my mother watch it waaaaay too many times as a kid. She always told me I was just like Belle, and she taught me to be all the awesome things Belle was. I now seek out books to read with that theme. Today's is one of them!
It's Edge of the Falls by Nazarea Andrews!
Summary: "In a world torn apart by science and war, an outcast finds love with a beast.
Sabah has lived outside the Commission's control her entire life. But as she approaches the age of Majority, her guardian pushes her to make a choice: life in the wild with a boy she barely knows, or a place in the nearby City with Berg, the boy she's known since childhood.
But when Arjun, a monster created by scientists, saves her life, everything Sabah knows begins to change. Hidden away from her life and family, Sabah finds herself trusting the beast when he tells her secrets and more—falling in love with a creature she's spent a lifetime fearing.
But in a world where control is everything, and life is something you fight for—can a love that defies society survive
?
" (Spasibo, Goodreads!)
This novel is soooooo good! Taking a dystopian novel and rigging it with a fairytale? That's just awesome. The characters have depth, and they're very relatable. I love the suggestive couples in the story, and the ban wolf den. The rules surrounding the dome seem realistic, which makes the novel even more engaging. I got through it quickly, because this is awesome! I hope you love it like I do!
In Conclusion: Yay! Read it!
Rating: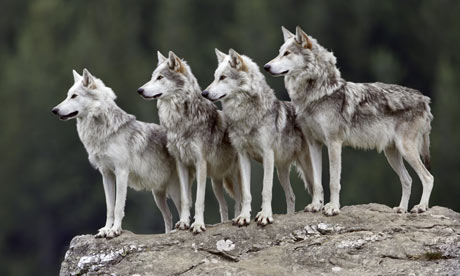 4.6/5 wolves
Till next time!
XOXO,
Lexi